- Close
Login
We changed the way you access your account. You will need to re-register to be able to login. If you have already done this, please login as normal.
Reset your password
Enter your email address below to recover your password
Create an account
Register below to view previous purchases and make checking out easier
Ronan Bouroullec
"Drawing for me became what in French we call 'compagnon', a sort of friend." — Ronan Bouroullec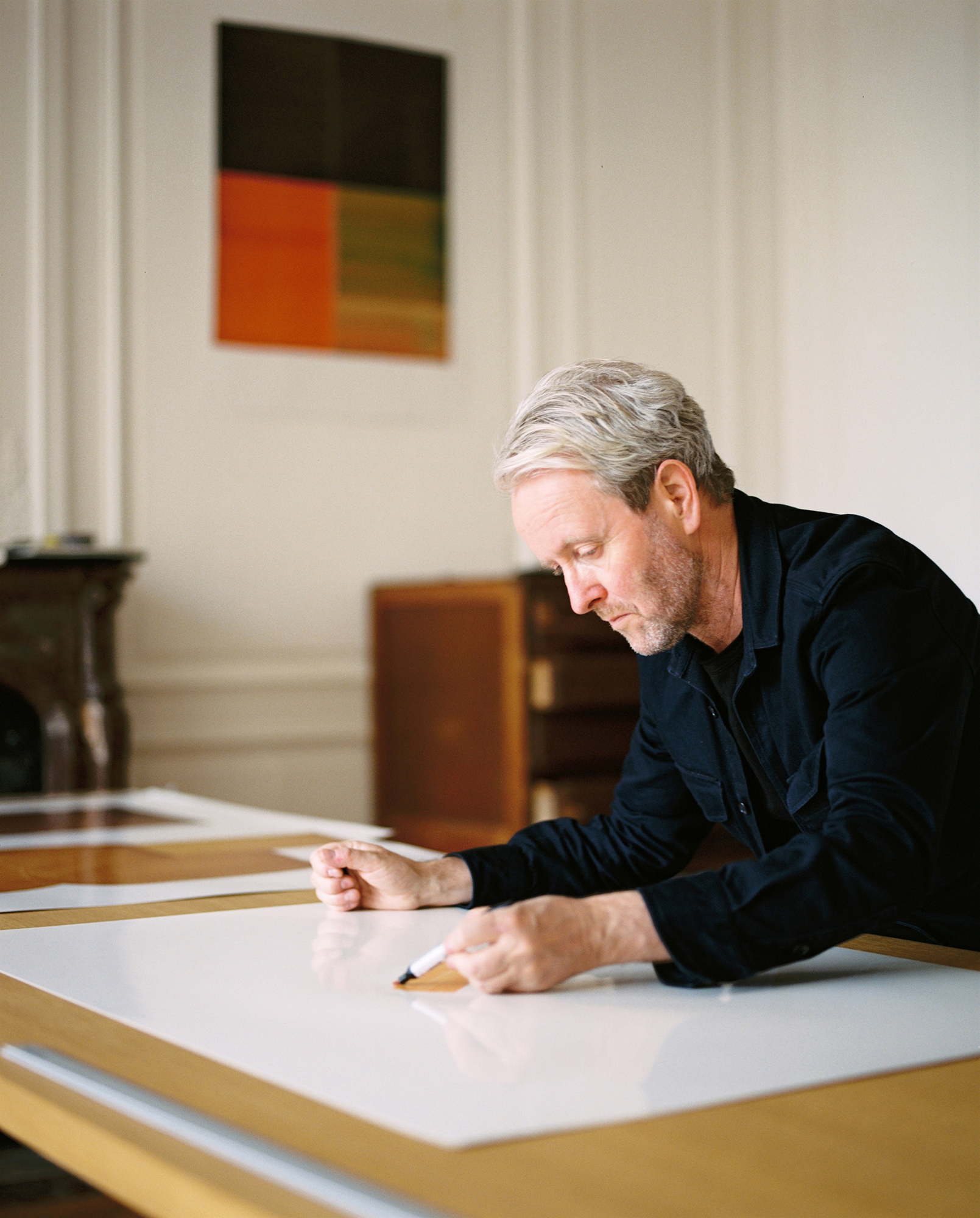 Portrait by Marion Berrin
"Drawing for me became what in French we call 'compagnon', a sort of friend." — Ronan Bouroullec
Sign up for all things
Ronan Bouroullec
Ronan Bouroullec

is well-versed in the creative process and has honed a distinct approach to

creativity

. A powerhouse of design.
           Born in Quimper (Brittany) in 1971, he studied at the École Nationale Supérieure des Arts Appliqués et des Métiers d'Art. In 1996, his Vase Soliflore took its place in the Centre Pompidou's permanent collection. Giulio Cappellini noticed his work at the Paris Salon du Meuble in 1997, giving him the opportunity to create his first pieces of industrial design, and he was awarded the Grand Prix du Design by the City of Paris.
           Shortly after, he was joined by his brother Erwan and they began ongoing partnerships with international design brands around the world which are still going today. Ronan Bouroullec set up his Paris-based design studio with his younger brother, Erwan, in '99. For over two decades, the internationally acclaimed duo have co-created iconic designs for the likes of Vitra, Hay, Flos, Cassina, Ligne Roset, Magis, Mutina Established & Sons and Kvadrat. Their designs are held in some of the world's most coveted permanent collections, exhibitions have been devoted to their work, and monographs have been published, cataloguing some of their outstanding creations.
           Alongside their joint recognition, Ronan's drawings have been featured in many solo exhibitions including Giorgio Mastinu Fine Art (Venice, 2018), Galerie kreo, (Paris, 2019), Licht Gallery (Tokyo, 2021) and Casa Mutina (Milan, 2021-2022) - as well as group exhibitions such as 'Objects of Desire - Surrealism and Design 1924-Today', (Vitra Design Museum, Weil am Rhein, Germany, 2019; CaixaForum Barcelona, Spain, 2020; CaixaForum Madrid, Spain, 2020-2021) and 'Un printemps incertain, invitation à 40 créateurs', (Museum of Decorative Arts, Paris, 2021). His drawings can be found in a number of major private and international collections, notably the Art Institute of Chicago. Ronan Bouroullec is represented by Galerie kreo, in Paris and London.
           Whilst the Bouroullecs' collaborative designs involve a rigorous and complex process of research and testing, Ronan's personal work offer no interferences, no plans. Drawing – which has been a regular activity since early childhood – occupies an important place in his daily life. Today, his drawings are instinctive and exude freedom.
Moments
Moments
Click to play
L13–16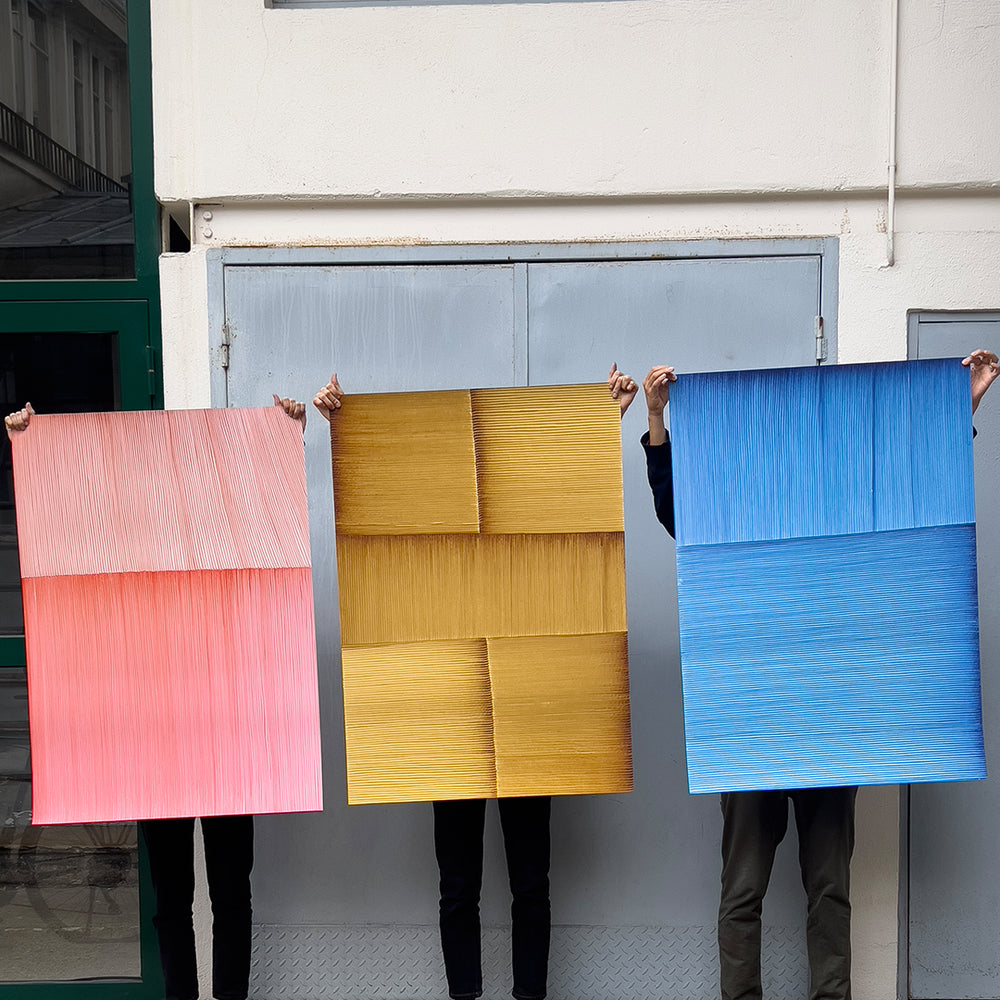 Click to play
All Over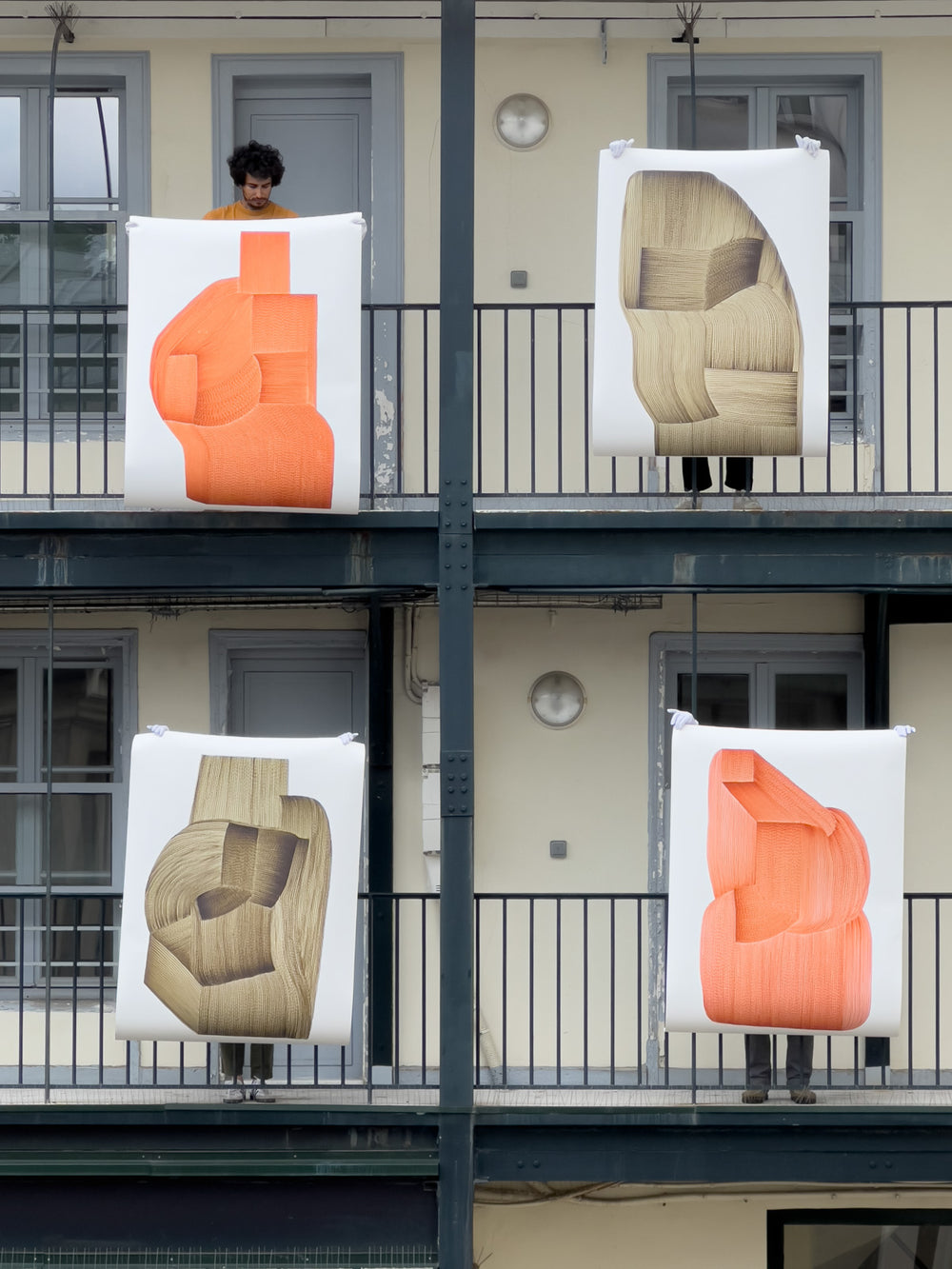 Click to play
L13–16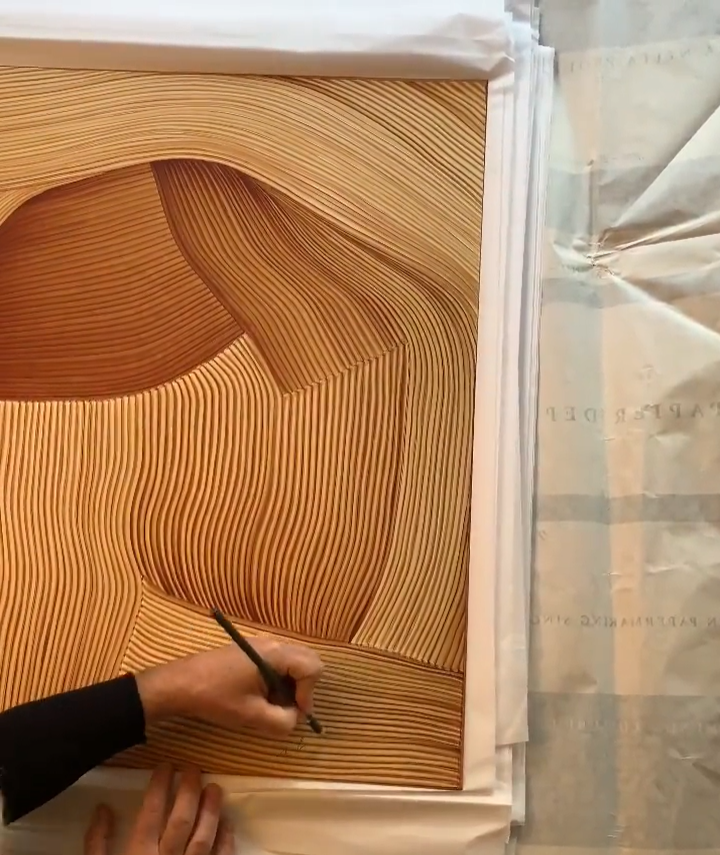 Click to play
RB M 12+13
A self-confessed textile nerd, Dutch creative Bertjan Pot is well known for his ropemasks, lighting, baskets, and rugs which reflect his experimental techniques. His colourful signature style has seen him collaborate with iconic brands such as Cassina, Febrik, Moooi and Nike.